Exposition, Centre de la photographie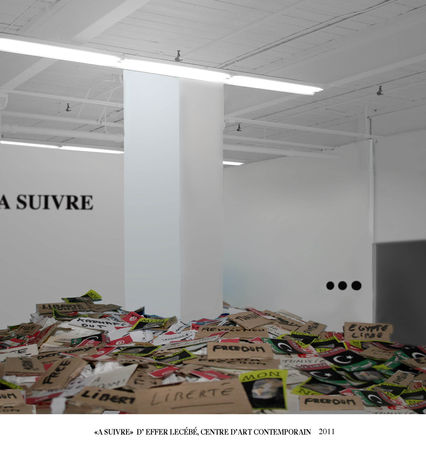 " Continued ..." Installation d'Effer Lecébé , centre d'art contemporain, février 2011.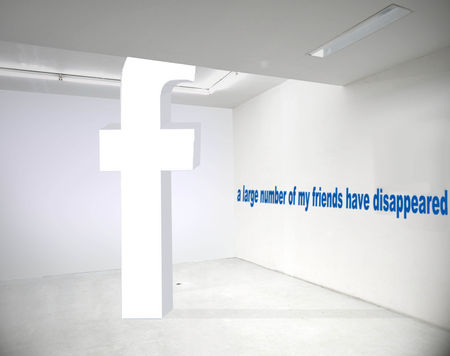 "Friends" d' Effer lecébé
Alors que les grilles d'analyse classiques retenaient l'alternative irréductible entre dictature militaire et islamisme, la lecture générationnelle s'impose dans toute sa vigueur et avec une fraicheur inattendue. La "génération Facebook" a appris qu'une autre vie était possible, ouvrant le champ des libertés. L'art contemporain s'intègre dans cette réflexion et prend sa part de cette nouvelle donne. Ce blog retranscrit une expression artistique qui se fait fi des réseaux classiques et évoque la création numérique comme nouveau lien citoyen et social. L'exposition ci-dessus retrace ce dialogue entre monde ancien et monde nouveau ainsi que les espoirs et les douleurs de toute une jeunesse.
As Conventional analysis schemes retained the irreductible alternative between military dictatorship and Islamism, the generational reading emerged in all its vigor and unexpected freshness . " Facebook Generation " has learned that another life is possible, opening the field of freedoms. Contemporary art is part of this reflection, and takes its share of this new situation. This blog transcribes an artistic expression that overtakes the traditional networks and discusses the digital design as a new social and citizen relationship. The exhibition above outlines the dialogue between old world and new world and the hopes of the youth.