Moshe Silman Tragedy
At today's Tel Aviv J14 social justice protest, one of the demonstrators, Moshe Silman, immolated himself to protest injustices done to him by the State. He is now in serious condition in a local hospital. Here are some of the tragic circumstances that led the 52 year-old man to try to take his life to protest the brutality and inhumanity of the current Israeli government.
Is Moshe Silman the Israël Bouazizi ?
Israël Bouazizi Exhibition, Contemporary Art Center, Tel Aviv, Israël, July 2012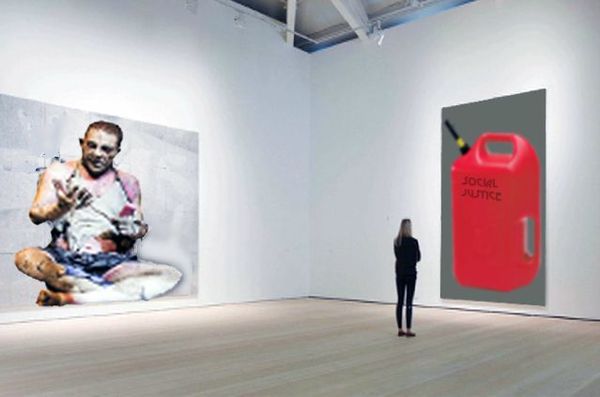 Installation " Yes I can" by Effer Lecebe