Dans le contexte de crise économique et financière mondiale, un collectif d'artistes a décidé d' organiser une exposition au centre d'art contemporain de Paris (C.A.C.P).les récents déboires de l'action Facebook a ainsi été mis en relief par le casque bleu plasticien Effer Lecebe.
In the context of global economic and financial crisis, a group of artists decided to organize an exhibition of contemporary art in the Paris center (CAPC). Recent setbacks Facebook action has been highlighted by the peacekeeper artist Effer Lecebe .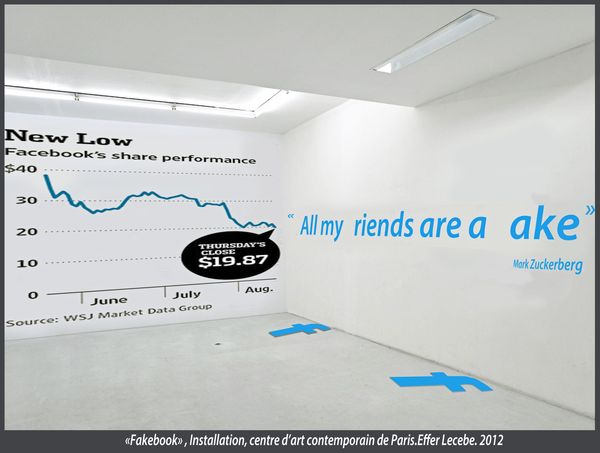 Installation " Fakebook" by Effer Lecebe. Paris, Aout 2012.